In the 21st century, there has been a surge in technological advancements, leading to countries vying for top positions in the global IT sector. Uzbekistan is one such country that aims to develop its ICT sector and become a leading regional IT hub. Implementing e-government, which fosters communication between the government, citizens, businesses, and other agencies, is a notable step toward this goal.
E-government technologies in public administration aim to achieve several benefits, including faster economic growth, reduced cost of bureaucratic procedures, increased efficiency and productivity of state institutions, and greater population engagement in forming civil society. They also promote transparency in government agencies' work and help curb corruption. Over 340 types of services are currently available on the Single Portal of Interactive Public Services.
Uzbekistan is improving its internet quality and speed ranking, and the government aims to provide broadband mobile communication network coverage for 98% of settlements and fiber optic communication lines for 80%. This will be achieved by constructing 40,000 kilometers of fiber optic communication lines and connecting an additional 800,000 households to high-speed Internet.
The speed of industry development
The government plans to increase the international Internet channel by 3.5 times and ensure that apartment buildings have broadband Internet of at least 1 Gbps by the end of 2023, per a Cabinet of Ministers resolution from November 19. Education is a key focus, along with e-government and measures to improve network quality. According to HeadHunter.uz's 2021 review, the IT sector is Uzbekistan's second most sought-after job.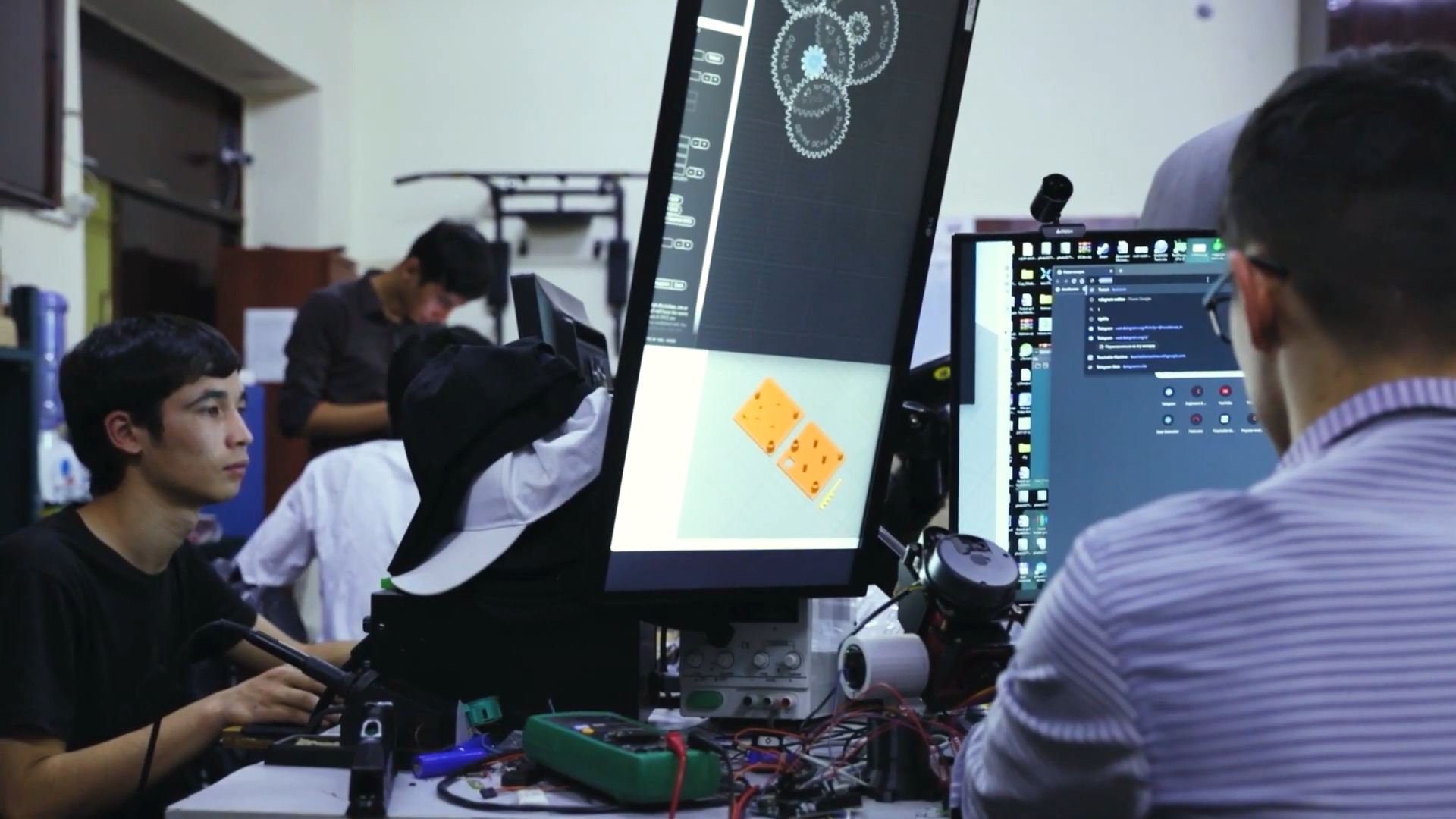 There are now 58 universities established nationwide specifically focused on IT professions due to the growing demand for such professions. Additionally, 205 functioning IT centers already exist, and 35 universities have startup incubation centers to support students. An IT Park in Uzbekistan was recently opened, an important milestone in the development of ICT, initiated by President Shavkat Mirziyoyev.
IT Park has launched different projects and programs to promote the IT industry in Uzbekistan. These include the residency program, TashRush relocation program, One Million Uzbek Coders, and acceleration/incubation initiatives. The residency program aims to boost IT businesses in Uzbekistan by offering advantages and incentives and attracting foreign investment and orders.
Other achievements
In September 2022, Uzbekistan hosted the SCO summit in Samarkand, the 22nd meeting after the reorganization. The summit brought together leaders from SCO member countries for the first time in three years. The Silk Road Samarkand tourist center, including eight hotels, a congress hall, and a caravanserai complex, was created specifically for the summit.
On the eve of the summit, Mobiuz mobile operator launched a 5G network in testing mode to provide communication and high-speed Internet to participants in Samarkand. Sixteen 5G base stations have been installed in various locations, including Silk Road Samarkand, central regions, the railway station, and Mobiuz Service Center.
Uzbekistan is well on its way to becoming a major IT hub in the region, with several initiatives and programs launched by the government. The introduction of e-government services has been instrumental in providing citizens with access to faster economic growth, reduced cost of bureaucratic procedures, increased efficiency and productivity for state institutions, and greater engagement from the population when it comes to forming civil society.
With rising demand for IT professionals due to rapid technological advancements and increasing investment into infrastructure such as fiber optic communication lines and 5G networks, Uzbekistan's future looks bright in developing its ICT sector. As this country continues its journey toward creating an innovative digital economy that benefits all stakeholders, we can expect positive changes in the years ahead.